Créée en 1907 par un groupe de dominicains français, alors exilés en Belgique, au lieu-dit « Le Saulchoir », la Revue des Sciences philosophiques et théologiques (ou RSPT) n'a pas tardé à s'imposer comme revue de référence en philosophie, théologie et sciences religieuses. Solidement enracinée dans la tradition intellectuelle de l'Ordre des Prêcheurs et la fidélité à l'Église catholique romaine, elle s'est aussi engagée, dès le début et délibérément, dans les débats contemporains de l'Université laïque, en conformité rigoureuse avec les critères de la recherche scientifique. Signe de cet esprit à la fois d'ouverture et de scientificité, le choix précoce de la Librairie philosophique J. Vrin comme maison d'édition, à laquelle la revue est liée par une longue et fidèle amitié.
Aujourd'hui, dans un contexte de mutations accélérées qui touche l'ensemble des revues universitaires en sciences humaines, la revue centenaire aborde l'avenir avec une vigilante sérénité. Diffusée dans quatre-vingts pays et référencée internationalement (ATLA Religion Database), la RSPT est désormais accessible en version numérique sur le portail de revues Cairn.info. L'accès y est entièrement gratuit pour tous les fascicules depuis 2001 (tome 85), sauf pour les deux derniers tomes parus dont la consultation du texte intégral est payante.
La revue, publiée par la Province de France des Dominicains à partir de 1907 (tome 1), a interrompu ses parutions de 1914 (tome 8) à 1920 (tome 9) et de 1941-1942 (tome 30) à 1947 (tome 31).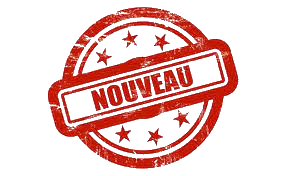 Vous pouvez télécharger la totalité des sommaires de la Revue entre 1907 et 2006, sous deux formats :
Classement en catégorie A selon les critères de l'Agence d'évaluation de la recherche et de l'enseignement supérieur (AERES). Classement IJ1 (= « the absolute top-class journals ») dans le LITaRS (Louvain Index of Theology and Religious Studies for Journals and Series). SJR. SCOPUS.